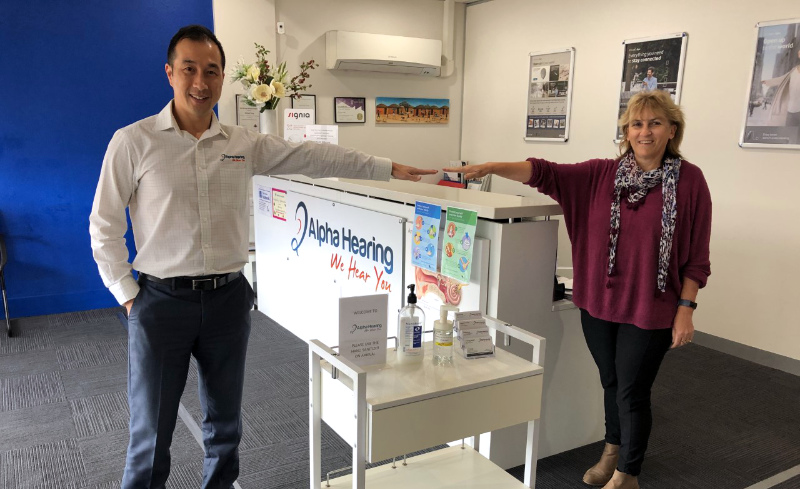 Coronavirus Update – We are open!
To our dear Alpha Hearing community,
We hope this post finds you all healthy, well and in good spirits. This website will be an important source of updates, news and information.
At Alpha Hearing, we are aware that the Covid-19 coronavirus outbreak will create unique challenges for you and your hearing care and us as your hearing care provider.
Please let us assure you that you are not alone and that Alpha Hearing will continue to be there for you and your family during this challenging time.
We are taking all possible steps to maintain our ability to continue to provide the support and services you require. This includes ongoing access to hearing aid maintenance, repairs and batteries and professional clinical advice.
Of course, our first priority is protecting the health and wellbeing of you, your families and our staff. We continue to monitor the situation and development of the coronavirus outbreak daily. Presently this means we are open and providing services. We have set up procedures for operating our business around the coronavirus and are taking all the precautionary measures required to minimise infection and the spread of the coronavirus.
Unless mandated to do so, Alpha Hearing will remain open and provide services.
If you need to attend please do not hesitate to call on 9807 3007 to make an appointment or just to have a conversation with one of our experienced and caring audiologists.
If you require batteries, please call us and we will be happy to post them to you. You do not need to attend to collect batteries. Likewise, if your hearing aids are not working or you are not hearing well, please call us in the first instance. In many cases, we will be able to help you over the phone, which will also save you from attending the clinic.
In the event that Alpha Hearing is mandated to close due to government direction or similar, we will still be there for you by phone, email and maybe even video. We will make sure you still have access to hearing aid maintenance, repairs and batteries and professional clinical advice. Our job is to support you and help you manage your hearing.
Our job will not stop because of the coronavirus, even if our Alpha Hearing clinics are forced to close their doors due to government direction.
We greatly appreciate each and every one of you. You place your faith in us to look after your hearing care and wellbeing. We will repay that faith by being with you every step of the way through the coronavirus pandemic and beyond. In other words, we're not going anywhere.
Finally, if you or anyone you know is self-isolating, Alpha Hearing is here to help. Fill in the form below and hit the send button. We'll do our best to help you (for free!).
For now, please stay safe and know that we are here for you during this difficult time. Alpha Hearing. We hear you. We are here for you! #wehearyou
HELLO! If you are self-isolating, we can help.
[contact-form-7 id="53946″ title="Contact form Covid19″]