Choosing a suitable style and technology
Hearing aid fitting, prescription and adjustment: your individual hearing solution is chosen according to both a clinical and collaborative process.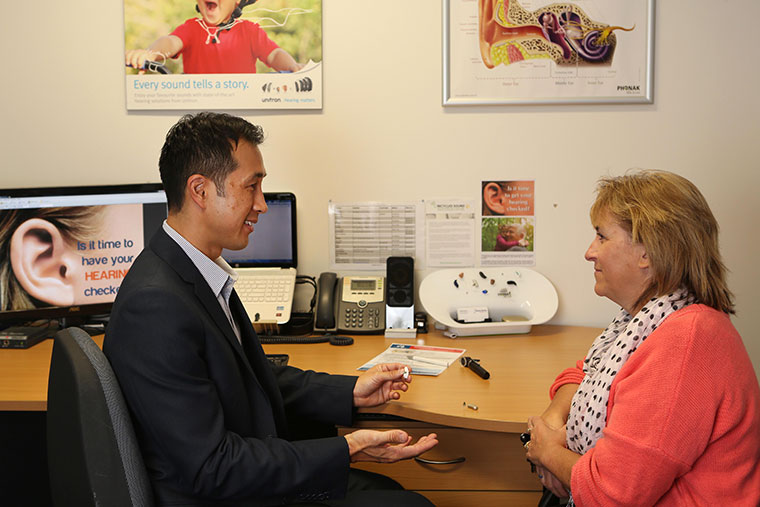 In consultation with your audiologist, a suitable style and technology can be clearly recommended. Specific services include:
Hearing aid discussions explaining options in styles, features and technology
In-clinic demonstrations of hearing aids
Hearing aid prescription, fitting and fine-tuning
Hearing aid maintenance and repairs
Ear mould replacement
Hearing aid accessories
Communication tactics advice
Excellent on-going support
See Hearing Aids page for more detailed information.