Interesting News from Deafness Forum of Australia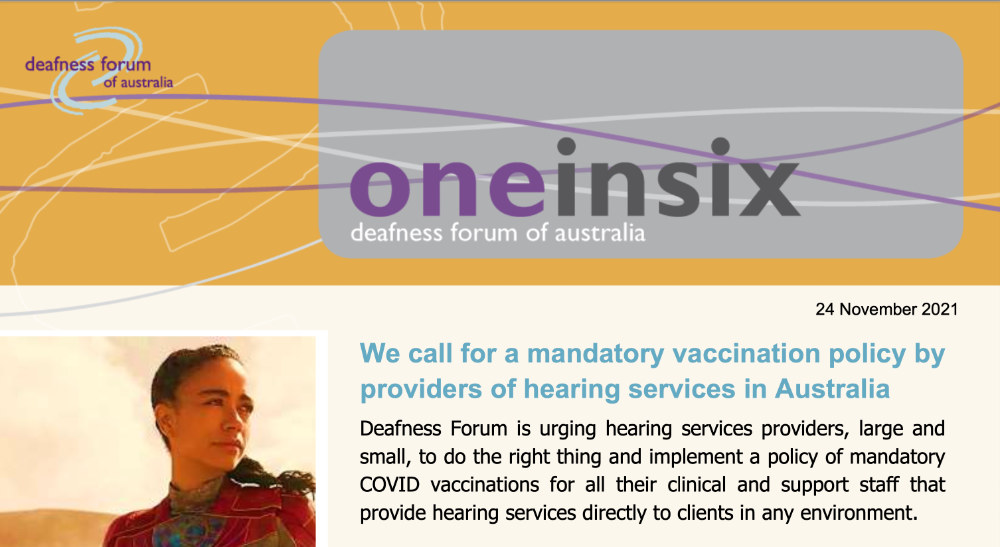 Did you know:
Deafness Forum is urging hearing services providers to implement a policy of mandatory COVID vaccinations for all their clinical and support staff that provide hearing services directly to clients.
Google searches for "learn sign language for beginners" skyrocket with new Deaf hero.
How I discovered my deaf identity: Have you ever wondered about all the different deaf identities out there? Deaf identity can be a complex concept to understand but is incredibly diverse and unique to our culture and community.
World Hearing Day will be observed on 3 March 2022 with the theme, "To hear for life, listen with care".
Read more!